At Layman Lewis Financial Group, we look forward to every "face-to-face" encounter we have, whether we're visiting with you in person at our office or virtually by video conference for your ease and convenience.
We also aim to educate and inform you wherever you are, which is why we make the wisdom of our qualified professionals available through radio, TV, podcasts and upcoming events.
Listen to retirement tips
on the radio!
Tune in to the NOCO Retirement Report, powered by Layman Lewis Financial Group, from 9 a.m.-10 a.m. each Saturday and from 7 a.m.-8 a.m. each Sunday at KCOL 600. Financial professionals Alicia Lewis, Joshua Lewis and Chuck Layman share their knowledge and firsthand insights to help you make the most of your retirement.
Watch Alicia and Joshua Lewis on KUSA NBC!
Get more retirement guidance from Layman Lewis Financial Group by watching Retire Colorado at 5:30 a.m. each Sunday on KUSA NBC. You also can catch the Monday Money Minute twice each Monday, at 5:30 a.m. and 4 p.m.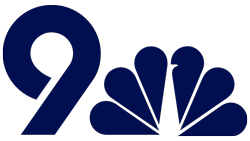 Any media logos and or trademarks contained herein are the property of their respective owners and no endorsement by those owners of Layman Lewis Financial is stated or implied. Appearances in these media outlets were obtained through a PR firm. TV show on KUSA NBC is a paid placement.
There are no upcoming events. Please check back soon!
Our seminars, webinars and special events focus on common financial concerns that individuals and families face in retirement, such as how to prepare for unexpected medical expenses, how to potentially reduce taxes and ways to create income to help support your desired lifestyle.
Attend one of our events to learn how addressing these concerns can help you feel more confident about the days ahead.