Meet The
Layman Lewis Team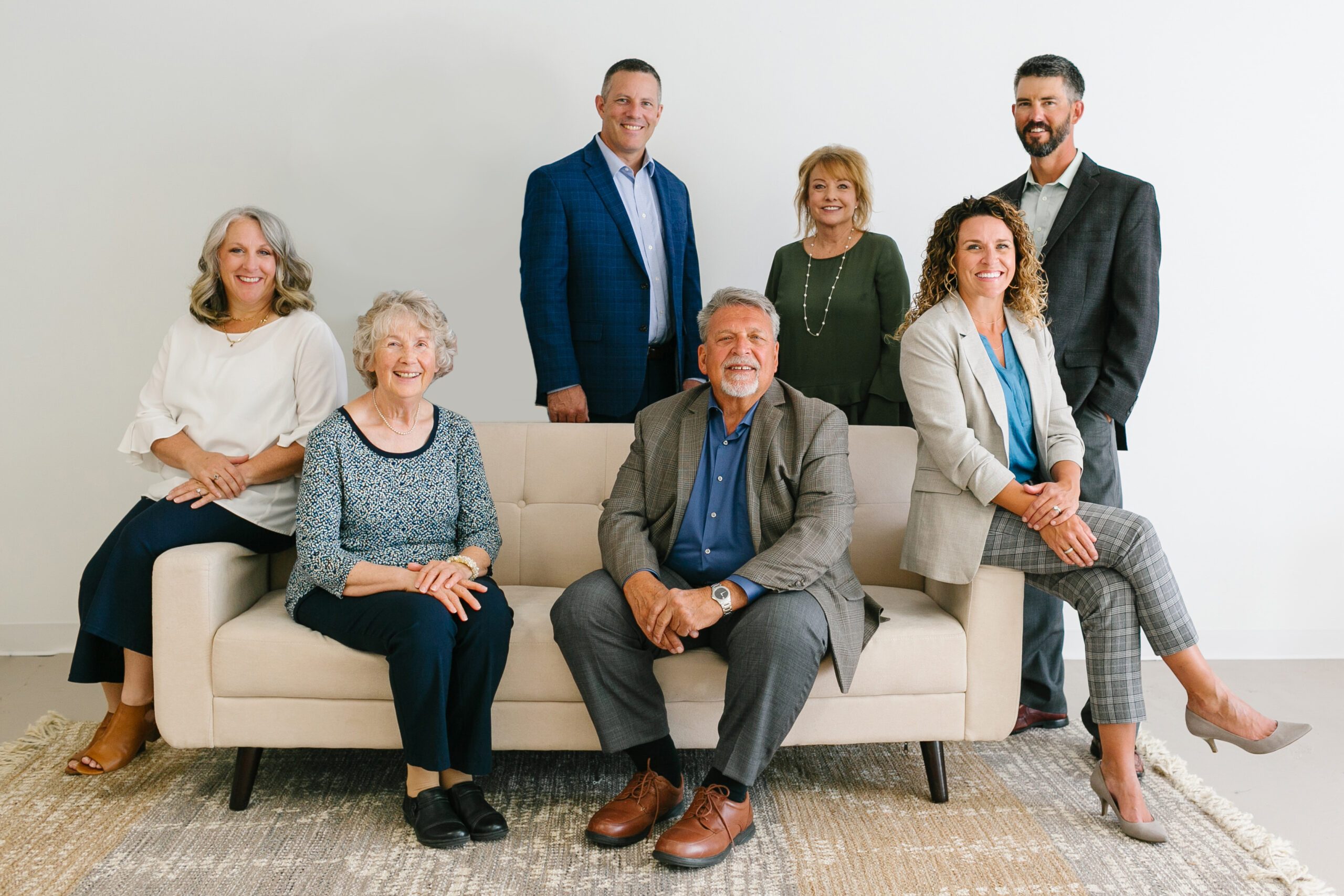 "Best Of" NOCO Style Magazine and "Advisor of the Year" Finalist by Retirement Advisor Magazine
Any media logos and/or trademarks contained herein are the property of their respective owners and no endorsement by those owners of Layman Lewis Financial Group is stated or implied. "Best of NOCO Style" is an annual survey conducted by NOCO Style, previously Lydia's Style Magazine. The winner is chosen by an online vote of the general public and no specific criteria is utilized to determine the winner. The majority of voters may not be clients of Layman Lewis Financial Group. The designation is not representative of any one client's experience and is not indicative of future performance.
Helping Coloradans Retire with Confidence since 1984
At Layman Lewis Financial Group, our clients are more than clients. They're our friends and neighbors. They're the people we celebrate with during times of triumph and the people we lean on — and those who lean on us — when times get tough.
In short, they're family, which is why our constant mission is to help improve the lives of those who live in this great state we all call home.
Our roots in Colorado run deep, extending more than three decades. Layman Lewis co-founder Chuck Layman Jr. fell in love with this place during a family trip when he was 15 years old and immediately made it his life goal to one day live in the Centennial State. Chuck achieved that goal 15 years later when he and his wife, Elaine, moved their family to Loveland.
It didn't take Chuck long to pass his passion on to his children.
"What I love about Loveland is the small-town feel," says Chuck's daughter, Alicia Lewis, president of Layman Lewis. "I love that we're so close to mountains. I love that we're very close to the city. But ultimately, this is a family community, and ours is a business that really invests a lot in our clients, and we become great friends with them."
As a third generation financial professional, Alicia blends the best practices of traditional financial strategies with modern techniques to help clients pursue their goals — both now and in retirement. To accomplish this, she creates customized strategies for each client, designed to help protect their assets, potentially reduce taxes and possibly even increase retirement income.
Family is Alicia's top priority — a value she shares with many of her clients. She started in the business working alongside her father, eventually establishing and running Layman Lewis Financial Group. Many of the firm's clients have been with the Layman Lewis practice for more than four decades, and Alicia considers each client part of her extended family.
When it comes to planning for retirement, Alicia knows that everyone has a different "ideal" retirement. That's why the team at Layman Lewis focuses on creating plans that are customized and personalized for each client's unique goals. "Everyone has a picture of how they want to spend their days when they retire," Alicia said. "What does the perfect day or year look like in your retirement? There are no wrong answers — it's all about picturing the right retirement for you, and then putting together the right strategies to help make that vision a reality."
Alicia holds her life insurance license and has completed a variety of field-specific certifications, continuing educational courses and Elite IRA courses. She has been regularly featured in Lydia's Style magazine for her efforts to pave the way for other women in the financial world, and her firm has been recognized multiple times as the best financial planner by NOCO Style magazine. In 2016, Alicia was featured in Retirement Advisor magazine as one of the top five financial professionals across the nation.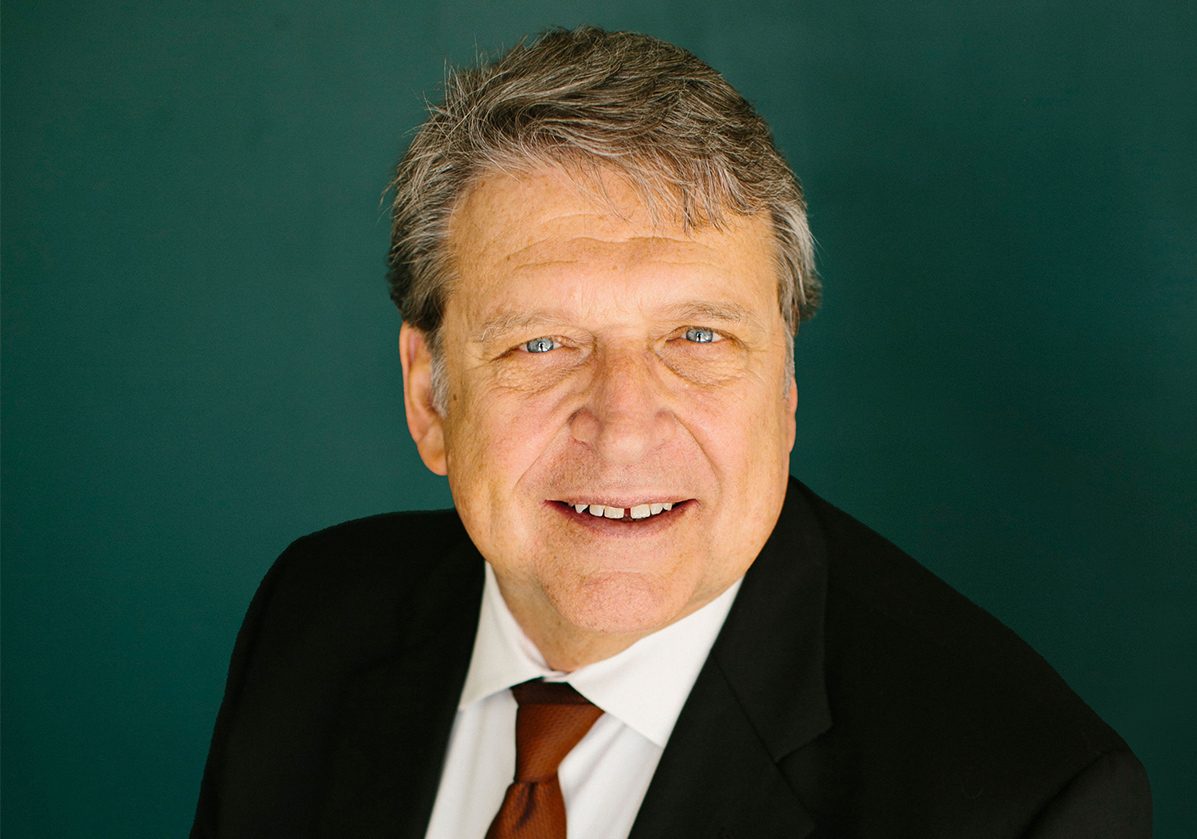 In his 37 years of helping people plan for retirement, Chuck's favorite thing has always been seeing clients overcome their fears. "I love seeing someone pull the trigger on retirement," he says. "It gives me a great feeling knowing we made a plan that rids them of worry and gives them reassurance they won't outlive their income."
Chuck didn't have to look far for career inspiration; his father was also in financial services. "I knew people in the community and saw how my dad helped them," he says. "He loved being an entrepreneur because it allowed him to spend time with family."
Chuck began his career at Prudential, where he worked for 26 years. He started Layman & Associates on the side, which eventually became Layman Lewis Financial Group. He's proud of the firm's unique approach. "We're different from other firms in that clients don't have just one financial professional," he says. "We have four different professionals — with different strengths and skills — working together on each case. We're an independent firm, and our financial professionals are a combination of young and old, male and female."
While Chuck has turned over the running of Layman Lewis to his daughter, Alicia, he is still actively involved in the firm. He frequently meets with clients and is instrumental in the planning process. An educator at heart, Chuck can often be heard sharing his wisdom on "The NOCO Retirement Report," the weekly radio show featured on 600 KCOL each Saturday. He also leads informational workshops and seminars for clients and individuals in Loveland and the surrounding communities.
Professionally, Chuck has a long list of accomplishments. He has been a member of the Million Dollar Round Table since 1979 and has also been named to the Top of the Table since 2007. Along with his daughter, Alicia, Chuck was named among the top five advisors nationally by Retirement Advisor magazine.
Chuck also has accomplished some lofty personal goals. He returned to school a bit later in life, earning his bachelor's degree in theology at age 50. He also loves whitewater rafting and has rafted over 3,000 miles on rivers throughout the western U.S. as well as the Zambia River in Africa.
Away from the office, Chuck is all about family. He and his wife, Elaine, have three grown children, Alicia, Tishanna and Danny. They love spending time with the kids and grandkids on the lake, boating and fishing. He also loves gardening and can frequently be found tending to his plants.
Million Dollar Round Table ("MDRT") is a membership organization. Qualifying criteria for membership include attaining specified levels of commissions earned, premium paid or income earned on the sale of insurance and other financial products. The MDRT membership requires the payment of annual dues, compliance with ethical standards, and to be in good standing with an MDRT-approved Professional Association. There are 3 levels of membership which include standard membership, Court of the Table and Top of the Table. The MDRT logo and/or trademarks are property of their respective owners and no endorsement of Chuck Layman Jr. is stated or implied.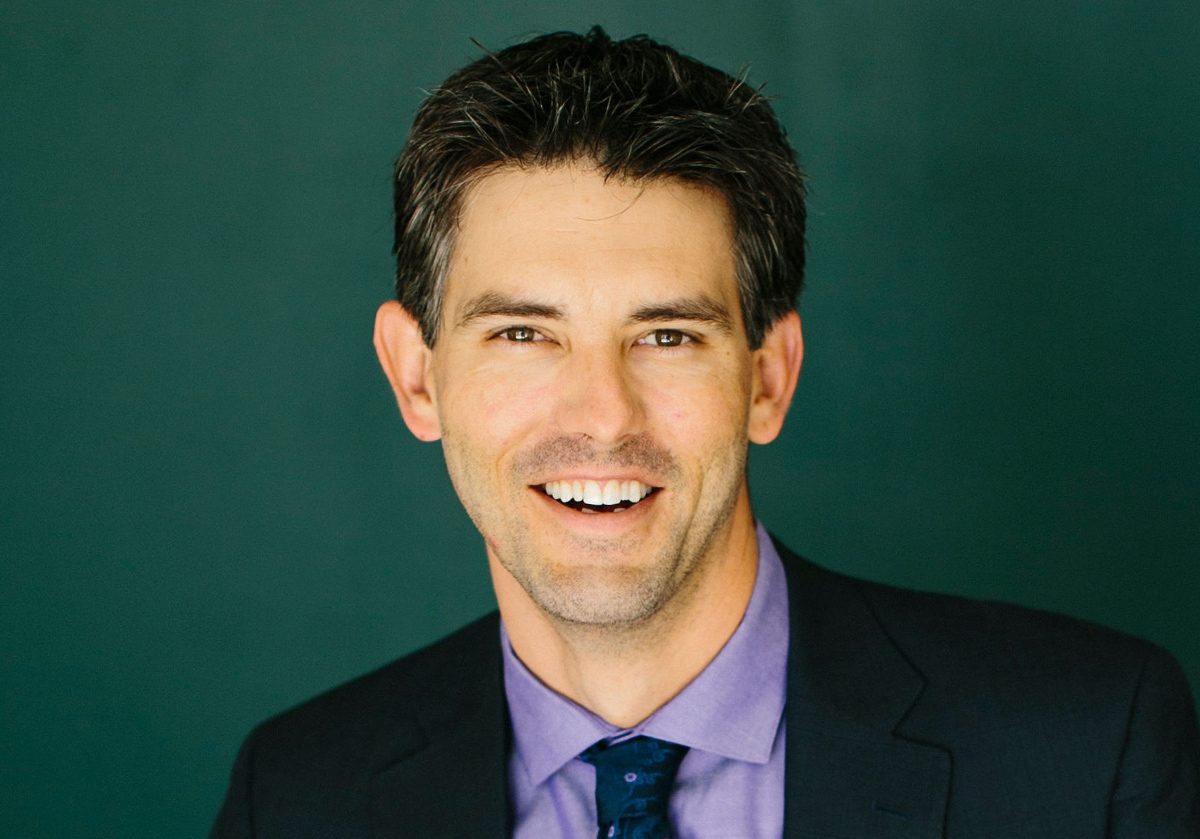 Joshua didn't choose the financial services profession — it chose him. "As a child, I learned very early that finances need to be carefully managed," he said. "We were low income and welfare poor. This drove me to learn about money, its function and how commerce worked in my own personal economy of scale. I devoted myself to earning and saving money.
"Then I learned of a crazy concept where your money works for you," Joshua continued. "My grandpa got me on the track of investing and learning how I could use money I earned to increase my own business practices. I also always wanted to do work that helps people make their lives better. Becoming a financial advisor was a perfect fit for me since I get to focus on my two passions: investing and helping others."
Joshua uses that passion in his daily interactions with clients. He oversees their managed portfolios and meets with clients regularly to monitor, track and evaluate progress. He makes it his personal responsibility to make sure the strategies the firm implements and manages are helping clients reach their financial goals, both now and throughout retirement. Joshua has passed the 65 securities exam.
Joshua's personal values are evident in the advice he gives. "We are not our circumstances," he said. "Regardless of the hand we are dealt — good, bad or otherwise — it doesn't define who we are. Don't let anyone else tell you what you are capable of. You set your own limits and those can be whatever you want them to be."
Above all, it's important to be authentic. Joshua wants to know who his clients truly are and to hear their personal stories to better serve them. "Be yourself," he said. "Be who you are and say what you feel. Everyone should say, 'I am who I am.' The sooner we accept that and live comfortably in it, the freer we are to pursue our passions."
One of Joshua's proudest accomplishments is his family. While balancing work and family life is often difficult, he and his wife, Alicia, spend as much time as they can doing outdoor activities with their sons, Judah and Ezra. The family can frequently be found boating, hiking, fishing, camping and climbing. Joshua also enjoys working with his hands and often takes on projects that call for blacksmithing, welding, carpentry and woodwork. He's also an avid gardener and loves growing food for the family to enjoy.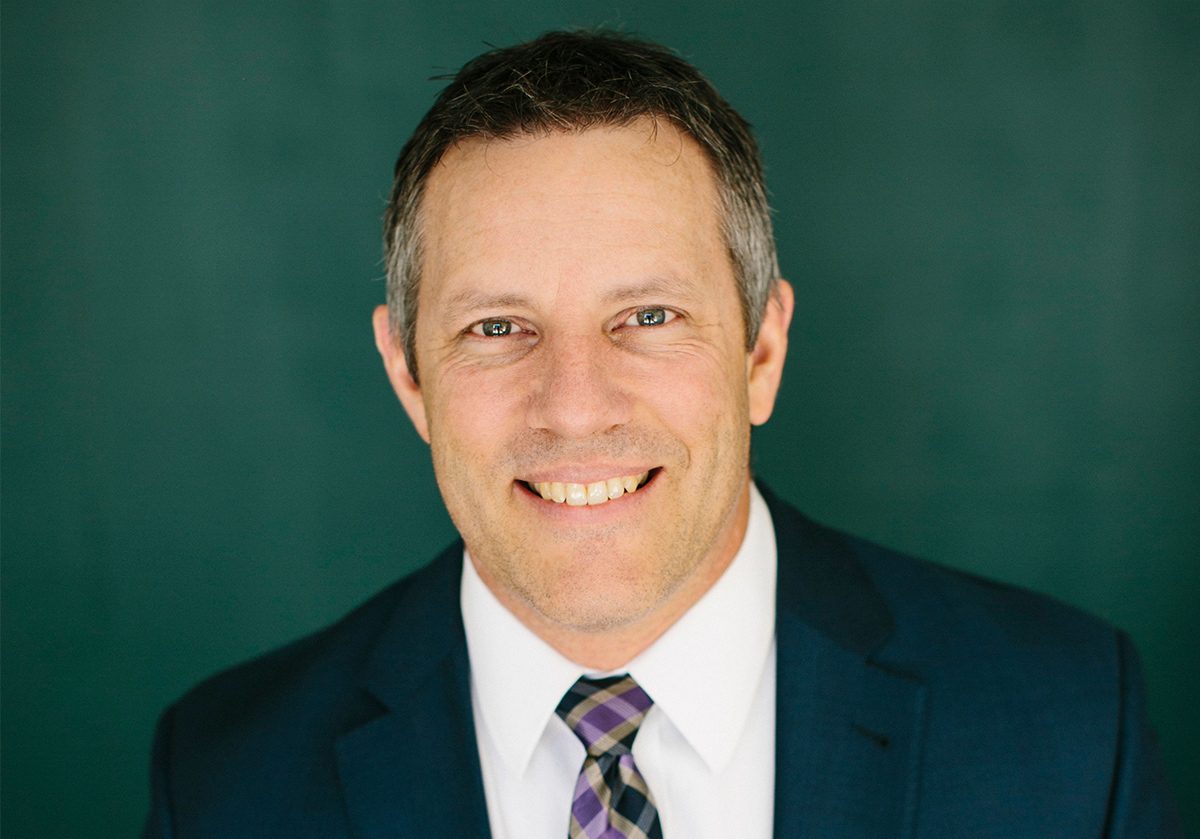 Relationships, family and faith: These are the three most important core values for Jeff. "Relationships are the substance of life," he says. "Family is the core. And faith in God is the source of life."
Jeff appreciates working with a firm that holds these same values. "I started and trained with a 'big box' organization," he said. "I was dissatisfied with their methods. They weren't training me to be an advisor; they were training me to be a salesman. I wanted more, and that led me to Layman Lewis."
The culture of the firm felt different immediately. "Our firm pays special attention to client relationships," Jeff said. "We also hold ourselves to a high degree of integrity and focus on what's best for the client. I appreciate — and I know our clients appreciate — the unique team approach to financial advising."
As an associate advisor, Jeff is highly involved in all aspects of the financial planning process. He meets with clients regularly to review their progress, assists with all aspects of the business process, and keeps up to date with current technology and products that might benefit clients.
Jeff chose the financial services industry for two reasons: he loves people, and he loves solving problems. "This job is a unique blend of both," he said. "I love watching people go through the process. When we put together a plan for them and see the financial confidence it brings — that's rewarding!"
He also is honored to support clients in hard times. "We walk through tragedies with our clients, such as losing a spouse or family member," Jeff said. "We know that since they had a plan, they have a foundation to land on through the grieving process, and they don't have to worry about money through difficult times."
Jeff and his wife, Mary Beth, spend much of their time with kids and grandkids. They're all big sports fans and are usually either playing or watching football, hockey or basketball. Jeff also enjoys playing his guitar and is active in his church and community projects.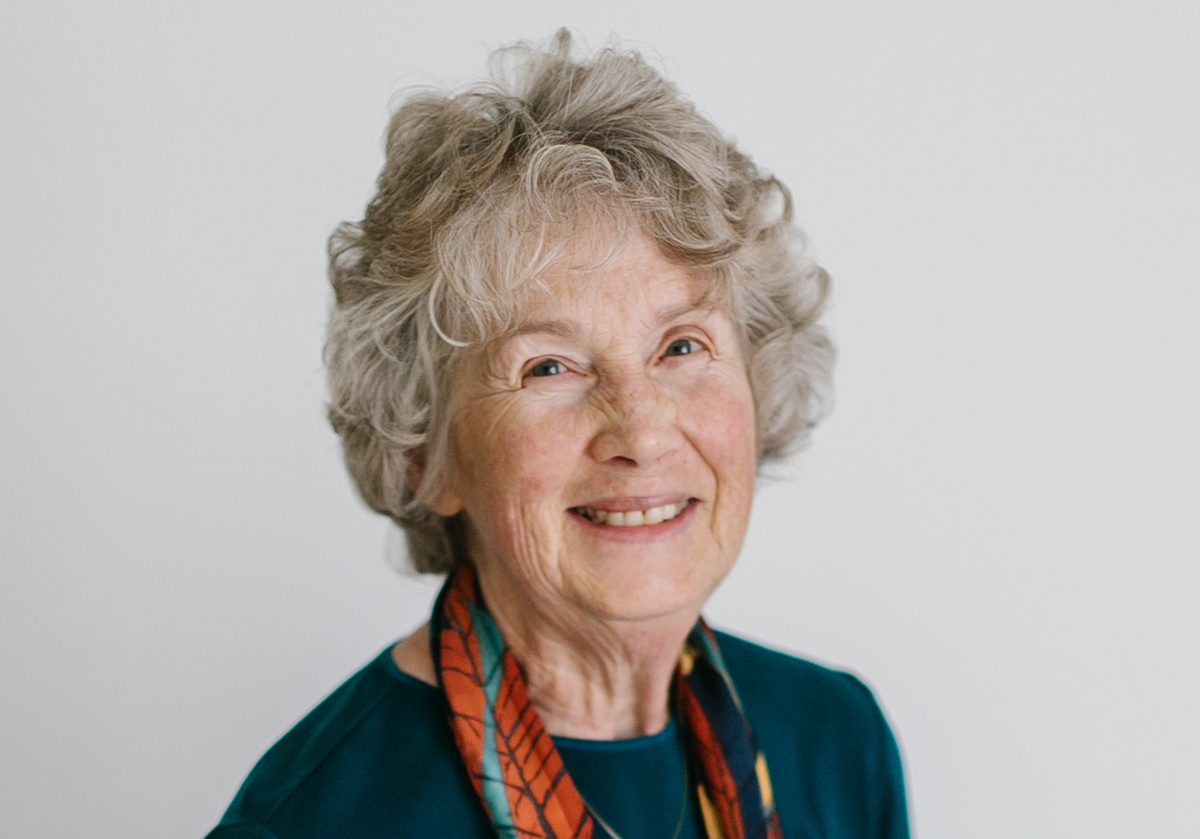 Sharon
Director of First Impressions
When you call or visit the Layman Lewis office, you'll most likely be greeted by Sharon. Clients love Sharon's warm and friendly approach — not to mention the fresh-baked cookies she makes for visitors. But what really stands out about Sharon is her organizational skills. From updating client data and tracking appointment details to overseeing all aspects of office management, Sharon is the backbone of the firm's operations processes.
Sharon brings extensive support team experience to her role. Prior to joining Layman Lewis, she taught high school English before switching to an administrative career. She worked in the front offices of several health care providers, including serving 20 years as the office manager for an orthodontist.
For Sharon, the best part of working at the firm is getting to know the clients. "I enjoy visiting with the people that come into our office and learning about them and their families," she said. "It's great to be part of a team that wants to help people reach their goals and dreams for retirement."
A native of the Midwest, Sharon moved to Loveland more than 30 years ago. She spends much of her time with her sisters and their families, who live close by. She is also an active member of a local book club as well as a monthly women's group that participates in all sorts of activities. Sharon can often be found spending time with friends over a meal, playing board and card games, visiting museums and art galleries or just spending time in nature.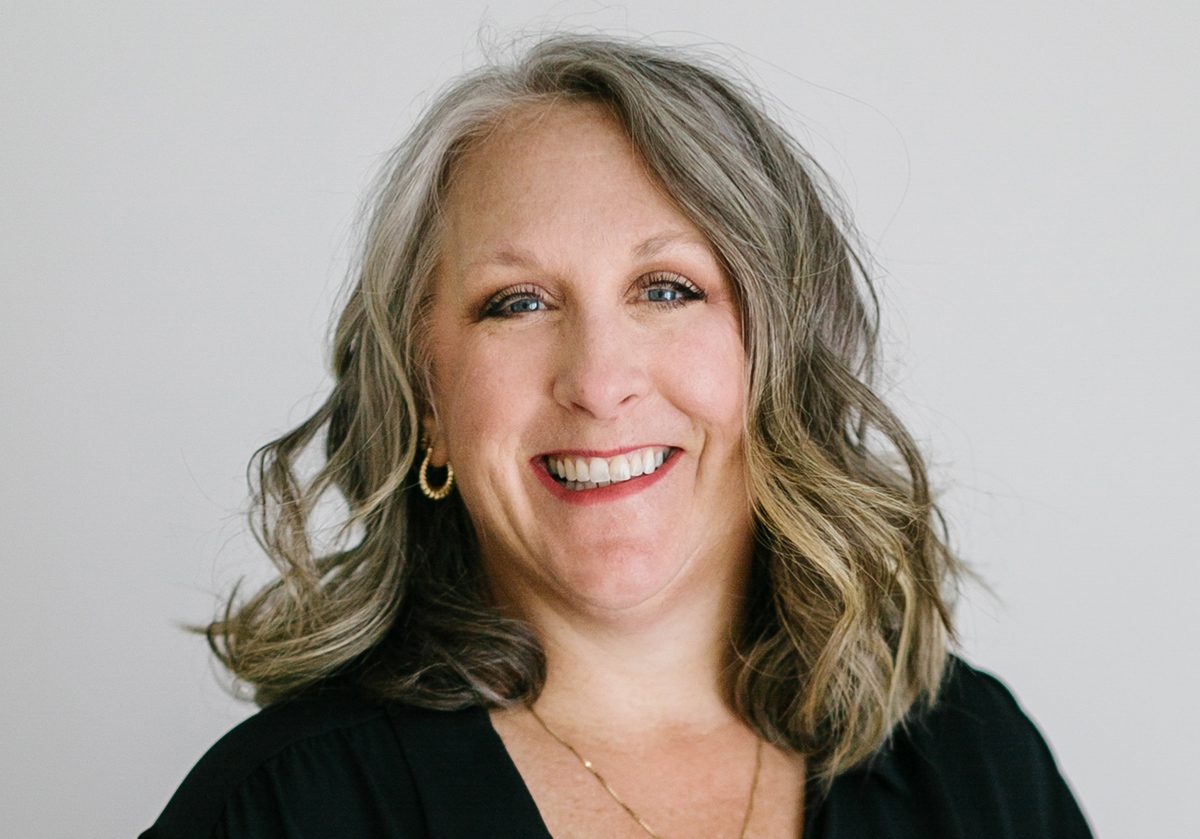 Keri
Director of Marketing & Events
Keri Livingston began her career in financial services in 1990, amassing many years of experience in project coordination, account management, sales and marketing, and customer service. Before joining Layman Lewis Financial Group, she worked as a project coordinator, using her management skills to serve top-tier clients – skills that she now brings to Layman Lewis as Director of Marketing & Events.
Keri has been married to her high school sweetheart, Dennis, for 32 years. They have two adult sons, Gilbert and Benjamin. In 2021, they fulfilled their life-long dream of moving to Colorado, where they enjoy hiking, backpacking, camping, biking and kayaking.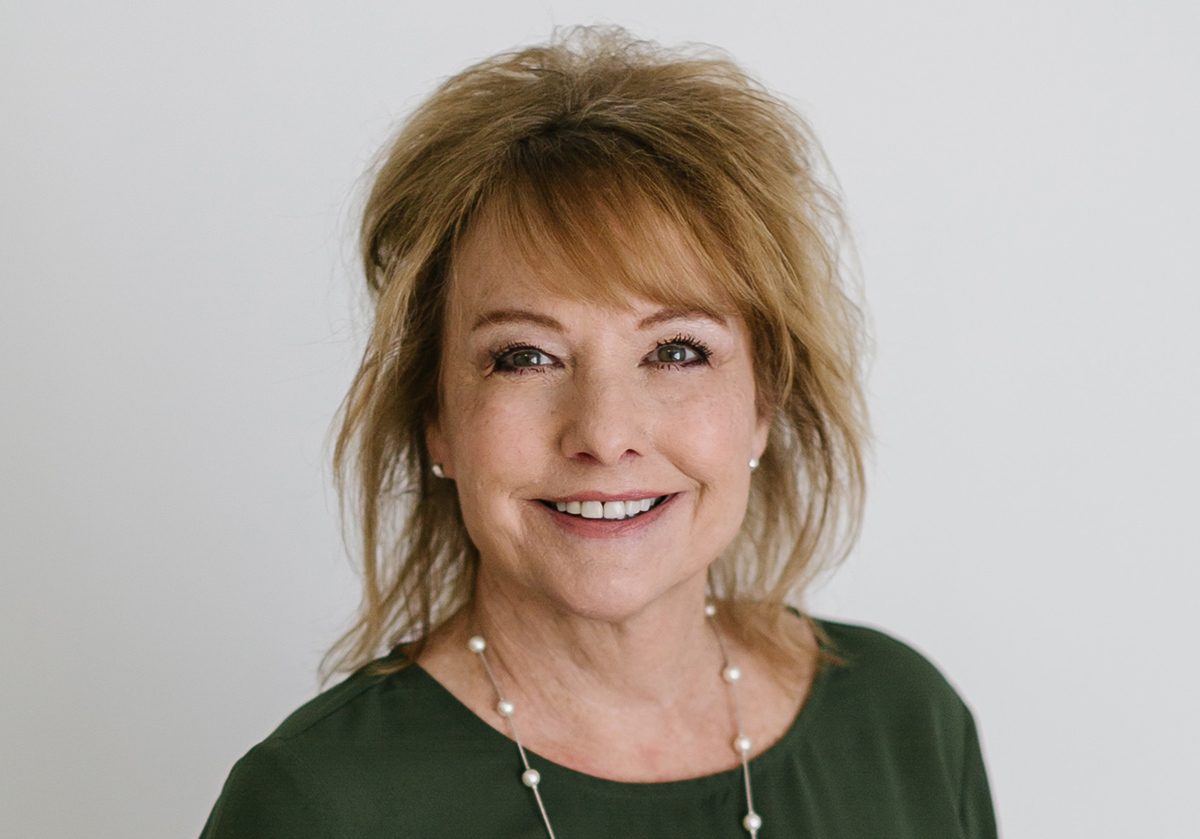 With a decade of experience in the financial services industry, Michelle joined Layman Lewis Financial Group in February 2021. In addition to maintaining the office calendar and assisting clients with a variety of needs, Michelle uses her business management education and expertise to make sure our advisors are well-prepared for their meetings with you.
Michelle is passionate about using her skills to make an impact on our clients' lives. She also strives to be a positive role model for her family, which inspires her daily, and enjoys participating in community events and exploring all the wonders Colorado has to offer.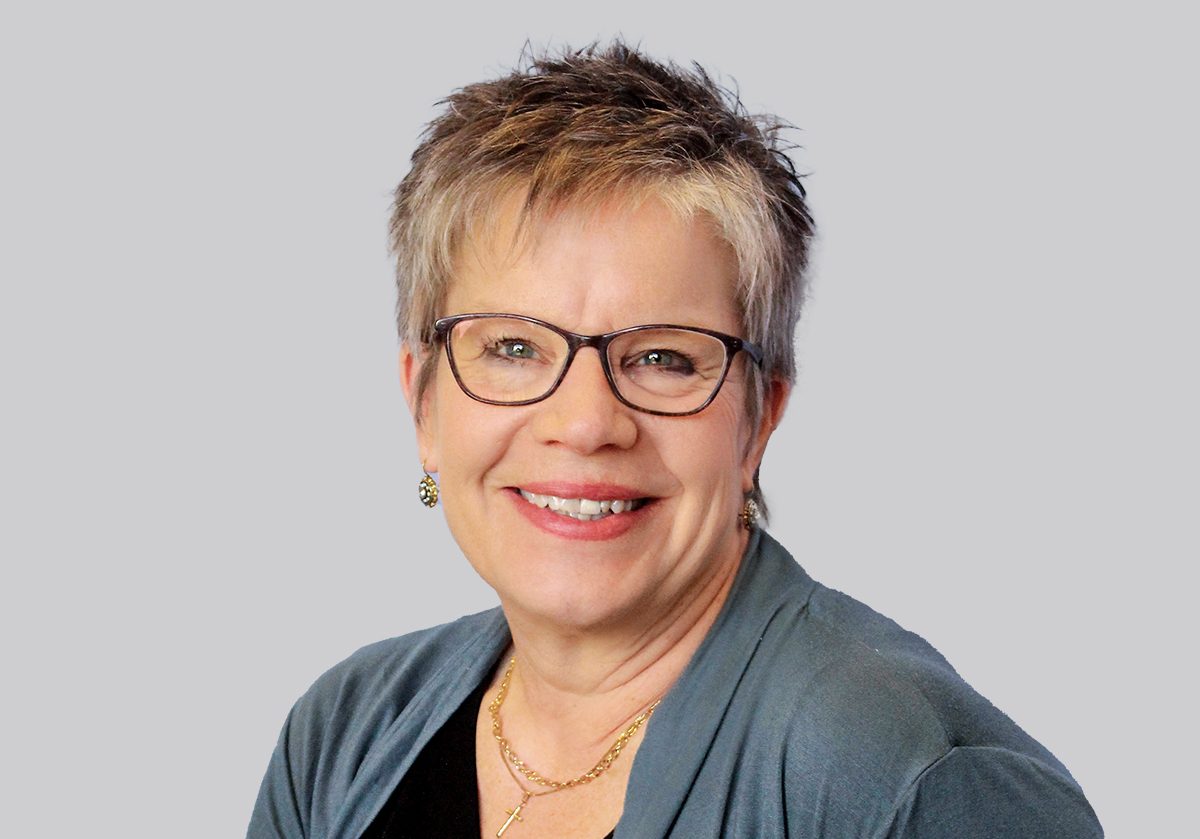 Diane
Client Services & Transfer Specialist
Passionate about people, numbers and troubleshooting, Diane joined Layman Lewis Financial Group in a role that empowers her to shine in each of those areas. She handles account openings, money transfers and withdraw requests and assists our financial advisors in fulfilling all client needs. Diane, who has worked in client-facing positions her entire career, holds a bachelor's degree in finance from Colorado State University and even started her own catering business before joining our team in 2022.
Diane has lived in Fort Collins, Colorado, since 1981. She and Paul, her husband of 25-plus years, have three children and three granddaughters. When she's not in the office, Diane has no problem staying active — her hobbies include hiking, kayaking and mountain biking, and she also loves to sing and play guitar. Simply put, Diane is always eager to learn new things.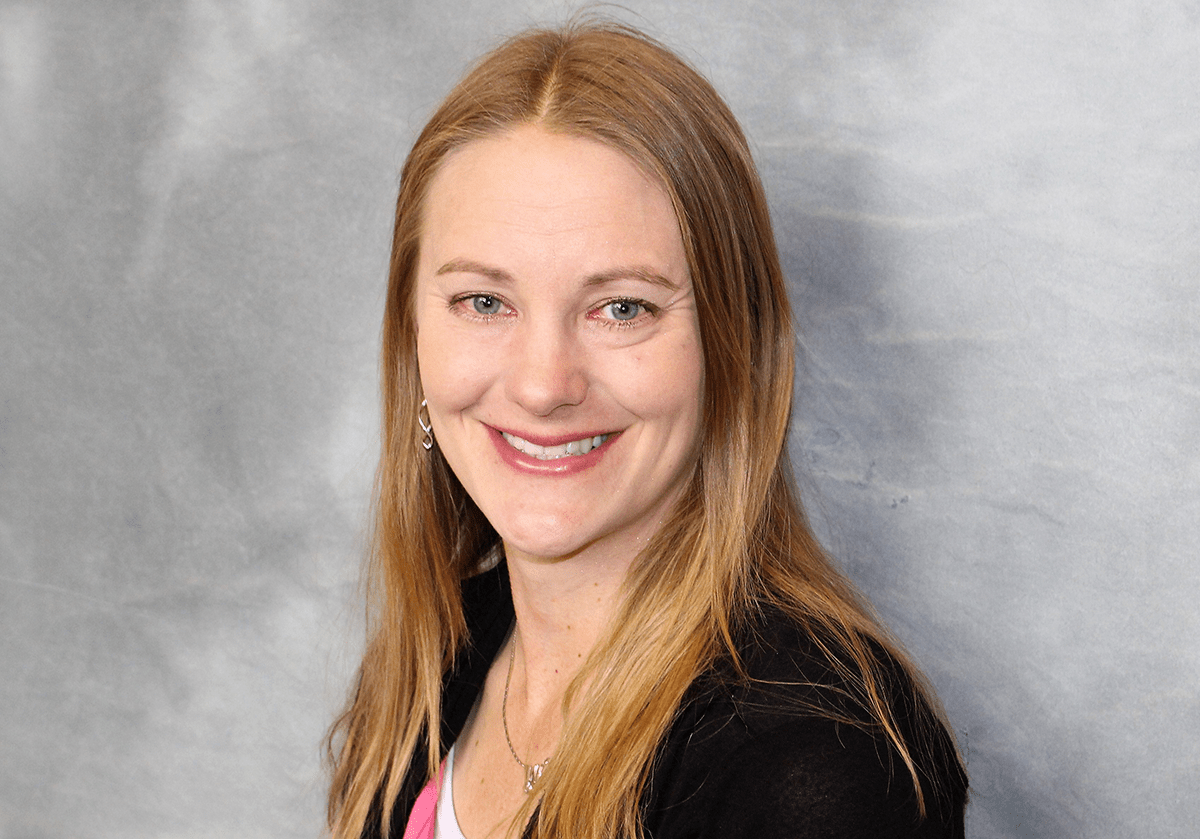 Whitney grew up in the financial services industry. Her father was a financial planner, and she always had a strong drive to help others. When she joined Layman Lewis, it was with the belief that providing clients the stability and support they deserve throughout their journey is essential to ensure they can do what they love in the future. In her role, Whitney assists with scheduling, answering phones and assisting wherever a team member needs help.
Away from the office, Whitney enjoys walking and hiking in the mountains and is an avid volleyball fan, having served as player, coach and officiant. She also loves spending time with family, whom she is very close with, her partner, Justin, her dog, Misty, and her fish, Lucy.