While some people have investments that dictate their retirement, we believe your retirement should dictate your investments. That's why we're passionate about developing custom financial strategies to help you live your dreams.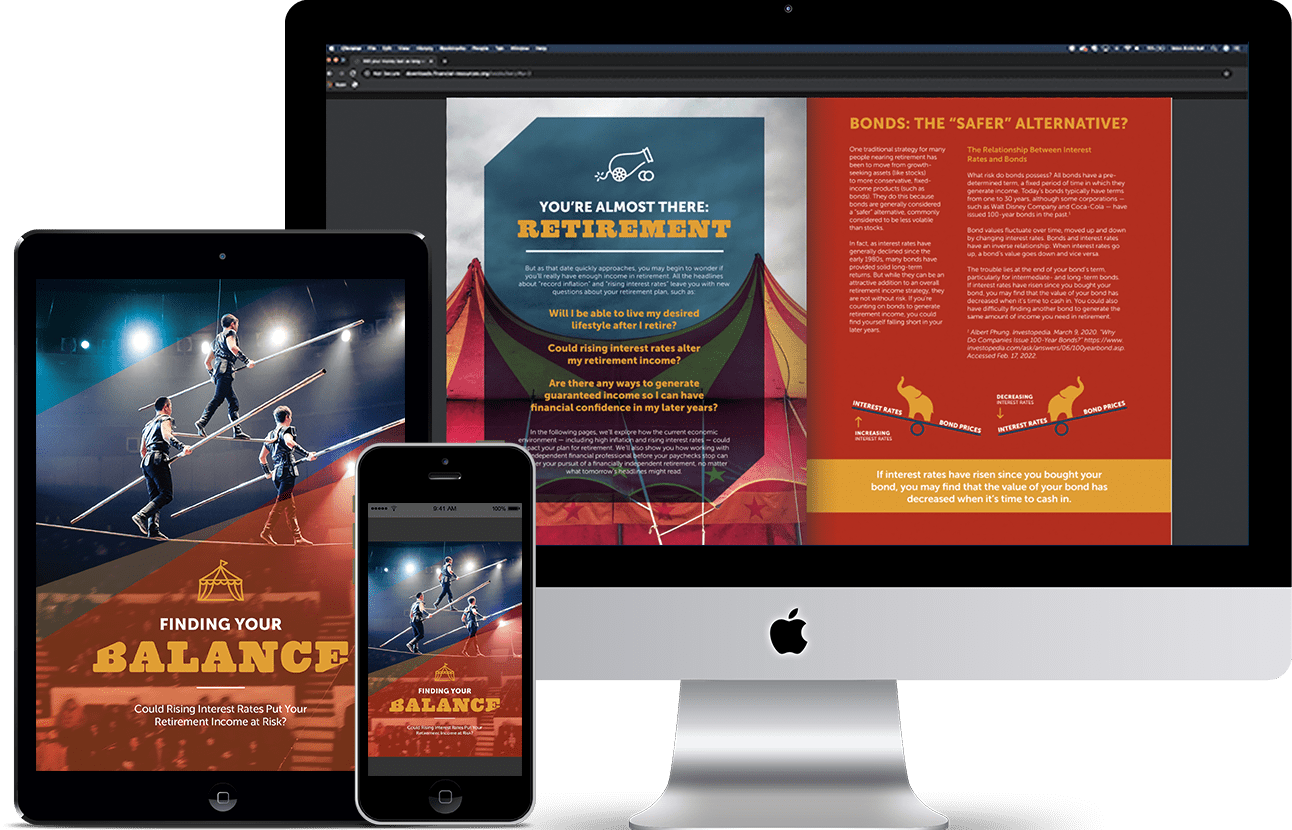 Are you feeling a bit wobbly about leaving your steady paycheck behind?
Rising interest rates. Inflation. Market volatility. When it comes to your retirement income, there are several uncontrollable factors that could upset your desired lifestyle. Download our free, 8-page guide and discover:
Why traditional asset allocation strategies may no longer suffice
Why bonds aren't the risk-free investment most believe them to be
Alternate ways of generating retirement income — for life
By submitting your personal information, you consent to be contacted by a financial professional regarding your financial strategy for retirement.
Attend a Live Event
Ready to take control of your future? Attend one of our informational seminars to learn more about retirement income strategies, wealth management and more.
At Layman Lewis Financial Group, our clients are more than clients. They're our friends and neighbors. They're the people we celebrate with during times of triumph and the people we lean on — and those who lean on us — when times get tough.
In short, they're family, which is why our constant mission is to help improve the lives of those who live in this great state we all call home.