While some people have investments that dictate their retirement, we believe your retirement should dictate your investments. That's why we're passionate about developing custom financial strategies to help you live your dreams.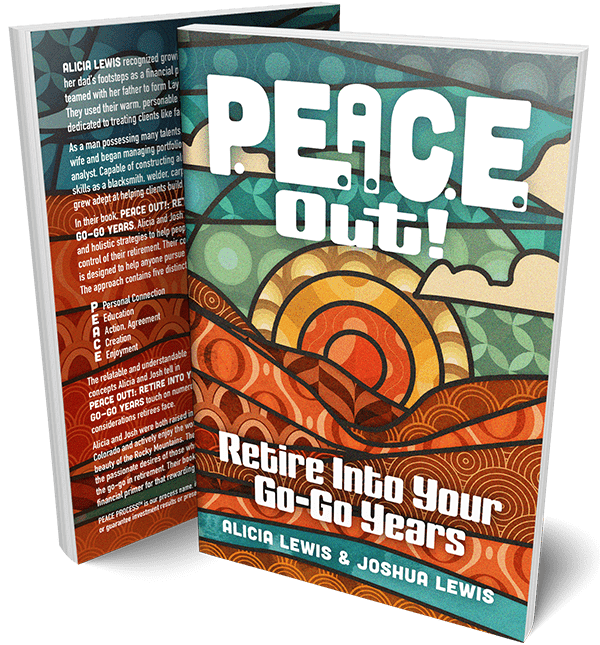 Wondering what's next when you're done working?
Get a good read on your retirement! It's full of insights on timely topics that could impact your finances in retirement, including:
What you can do to account for longer lifespans
Why you should prepare now for possible future tax and inflation increases
Potential risks that could pose problems for your retirement nest egg
How to make the most of the savings, investments, and 401(k) you've contributed to all these years
Ways to leave as much money as possible for your beneficiaries
Attend a Live Event
Ready to take control of your future? Attend one of our informational seminars to learn more about retirement income strategies, wealth management and more.
WHY WORK WITH US?
When you entrust Layman Lewis Financial Group to guide you to retirement confidence, you discover P.E.A.C.E. that results from a process emphasizing genuine relationships, education and action.
Clients who work with us receive:
Unbiased Guidance
Our financial professionals put you first in everything we do. In fact, we created our five-step PEACE Process® to help us make meaningful connections and fully understand your needs and goals. That enables us to tailor our recommendations to your unique vision and do what's truly best for your situation.
Independence
As an independent firm, we have access to a vast array of financial products. We're not some big-box shop that only pushes certain products or investments. We're not about cookie-cutter solutions or commissions that cause conflicts of interest. We work for you. We're about creating a retirement plan and equipping you with whatever you need to live retirement on your terms.
Experience
You may have seen this on our site already, but we're not some fly-by-night company. We're proud Coloradans who have been helping our friends and neighbors work toward great retirements for four full decades. We're a multi-generational family firm that loves our clients and community, and loves delivering exceptional service — and we don't plan on stopping anytime soon! 
FEE TRANSPARENCY
Everyone who seeks our help receives an initial portfolio analysis that examines their specific investments and all associated fees, including those hidden costs that often go unexplained. We work hard to shed light on all fees and provide total transparency because we know the best way to earn someone's business is to first earn their trust.
PEACE Process® is our process name; it does not promise or guarantee investment results or preservation of principle.
At Layman Lewis Financial Group, our clients are more than clients. They're our friends and neighbors. They're the people we celebrate with during times of triumph and the people we lean on — and those who lean on us — when times get tough.
In short, they're family, which is why our constant mission is to help improve the lives of those who live in this great state we all call home.